Dorothy Waxman International Textile Prize | Finalist (2020)
Shima Seiki Competition | 1st Prize (2020)
Bradford Textile Society Competition | 1st Prize: Clothworkers' company (2020)
Robin and Lucienne Day Award | Shortlist (2020)
Today the sleekest item in glossy material on one hand is desirable, while there is a craving for skin-friendly soft materials. I believe the dichotomy of desire stems from the disparity between the speed of creation and the rate of absorption. Technology is evolving at a fast rate, which has far exceeded the pace of evolution, and we're not evolving as fast as our creation.
Tactile traits and history of familiarity of textiles are potent to support both ends of the dichotomy. However, the repetition of design applications of textiles only as covering or softening agents creates a realm of the preconception that the textile itself is incomplete and insufficient without hard components. What is an incarnation of natural strength and ability of knitted textiles?
This project aims to focus on the essence of knitted textiles and subsequent three-dimensional forms derived from these qualities to attain self-reliance. The objective is to challenge preconceived notions of textiles and elevate their role from passive to active. The essences of textiles( knitted fabric) in focus are:
What is an incarnation of natural strength and ability of knitted textiles?
My father, a South Korean born in the 1950s, used to share a story with me about how his mother evacuated herself and four young children from the communist regime in North Korea. She wrapped valuables in fabric, made into bundles, and carried them 1155.30km until they reached the southernmost point of the peninsula. These bundles were their trunks, safes, chairs, and pillows.
Relocating to a new continent every three to four years has cultivated a personal cultural hybrid identity and a unique sense of home and objects. Conventional home products often became the most significant burden for moving and storage due to fragility and inflexibility. The journey for adaptable and flexible products that reflects the personal lifestyle became a seed of this project. 
Materiality doesn't provide a sense of belonging, but it's healthy to own objects that help people feel grounded. These soft, customisable and multifunctional items are a personal reflection of forms and materials, perhaps a piece of my DNA, but surely a message of possibilities.
First, the natural abilities of knitted textiles that could be unique selling points were researched and tested out in multi-media. Mood, colour, and material references are derived from artists and designers whose works I resonated on 'hybridity' theme. 
The  equation of self-reliant and multi-faceted soft vessels mirror the hybrid of innovative technology and hand-made processes and aesthetics. Three-dimensional forms were evolved from sketching, shape studying, collage making, and  modelling in various media—post which, the shapes were interpreted in knitting knowledge. For performance and environmental aspects, a blend of wool and elastomeric yarns were selected.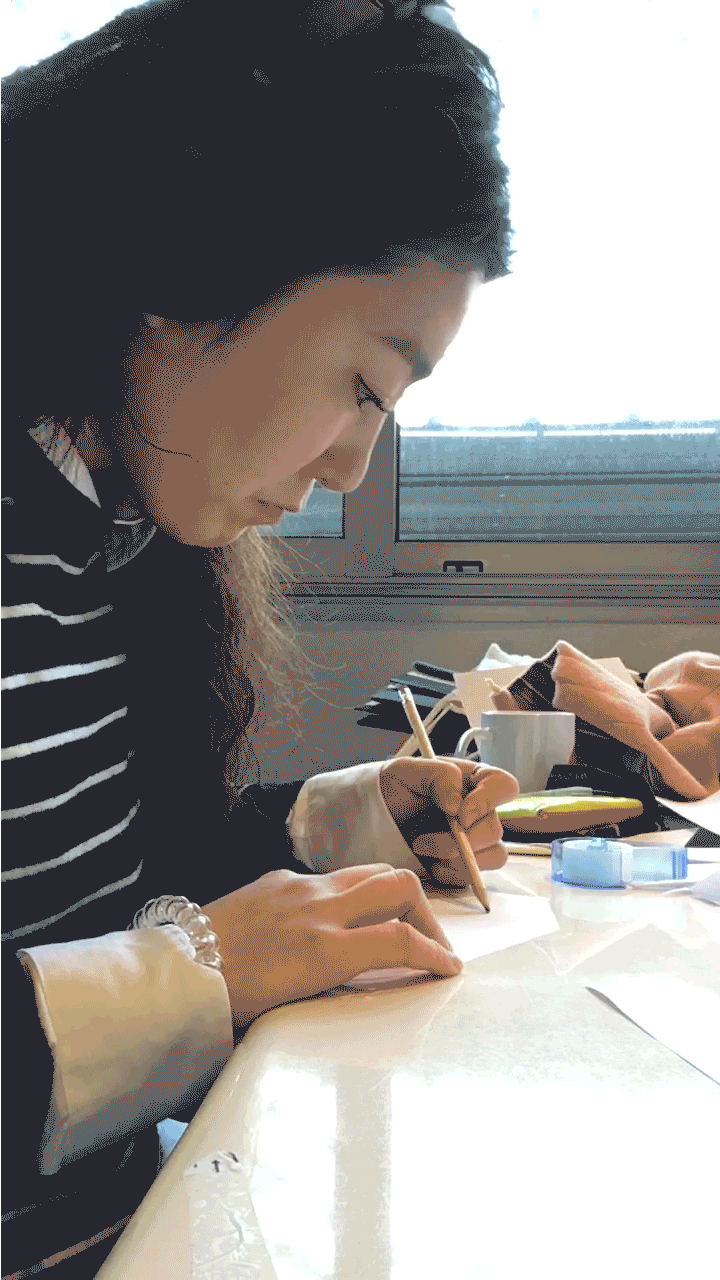 (Showcased during the2020 Royal College of Art Work-in-progress show)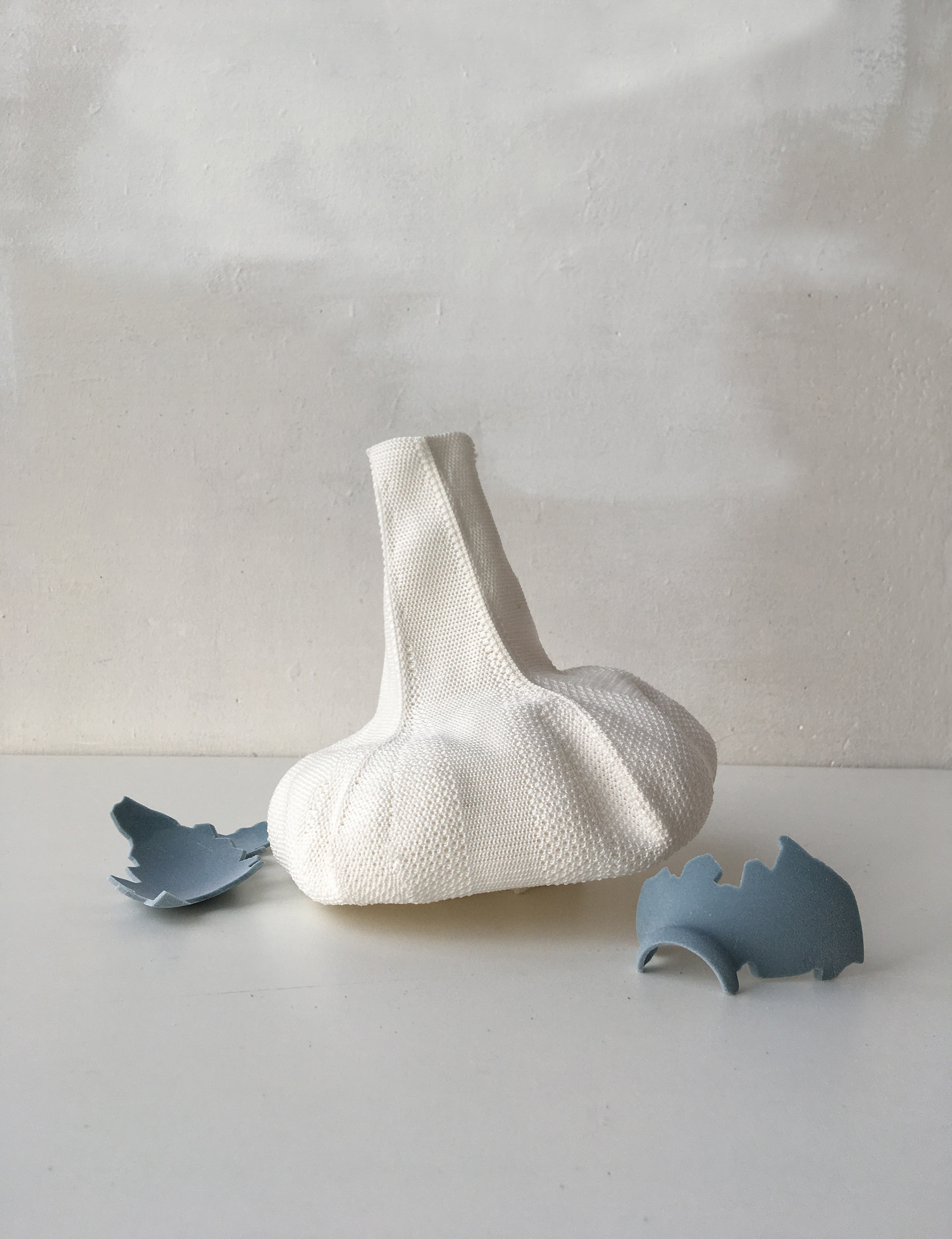 (Showcased during RCA 2020 : Virtual Royal College of Art Graduates Show)