Silk Road is a symbol of vision and courage beyond the exchange of cultures and trades. Traveling in the past was significantly riskier than today often took very long time away from home, getting injured, and sometimes risking lives.
What drove people to move forward in dark cold nights of Taklamakan desert? What moved them in the midst of heat wave and mirage? It could have been monetary profit, adventures, or perhaps curiosity for unknown. Although we live in unprecedentedly connected world in fast pace today, we, also like those travellers, take a big leap of faith and jump into unknown future sometimes.
Small tales by fireplace and now forgotten heroes may be hidden in a roll of fabrics hanging in a museum today and wait to be discovered by similar minds.
Layers of fabric always evoked the narrative quality and imaginations for me. The delicate melancholy feelings within folds are often too delicate to be captured verbally and get lost in translation. 
○ Colour Inspiration is from the woodblock printing from Jean Jacoulet. The French artist traveled to far East Asia including Korea, Japan, Thailand, and created a series of woodblock printing using the entrancing palette.
○Initial yarn windings were to test the balance of the colour as a whole.
○ Multiple textile techniques were used to vary the range of the texture, finishing, and fabric.
○ Knitting part:  Hand knitted on the Dubied Manual Industrial Knitting Machine. Wool Blend. 8gg
○ Fabric Manipulation part: Hand manipulation and sewing. Viole and found textiles
○ Embroidered part: Industrial Embroidery machine. Polyester Satin Fabric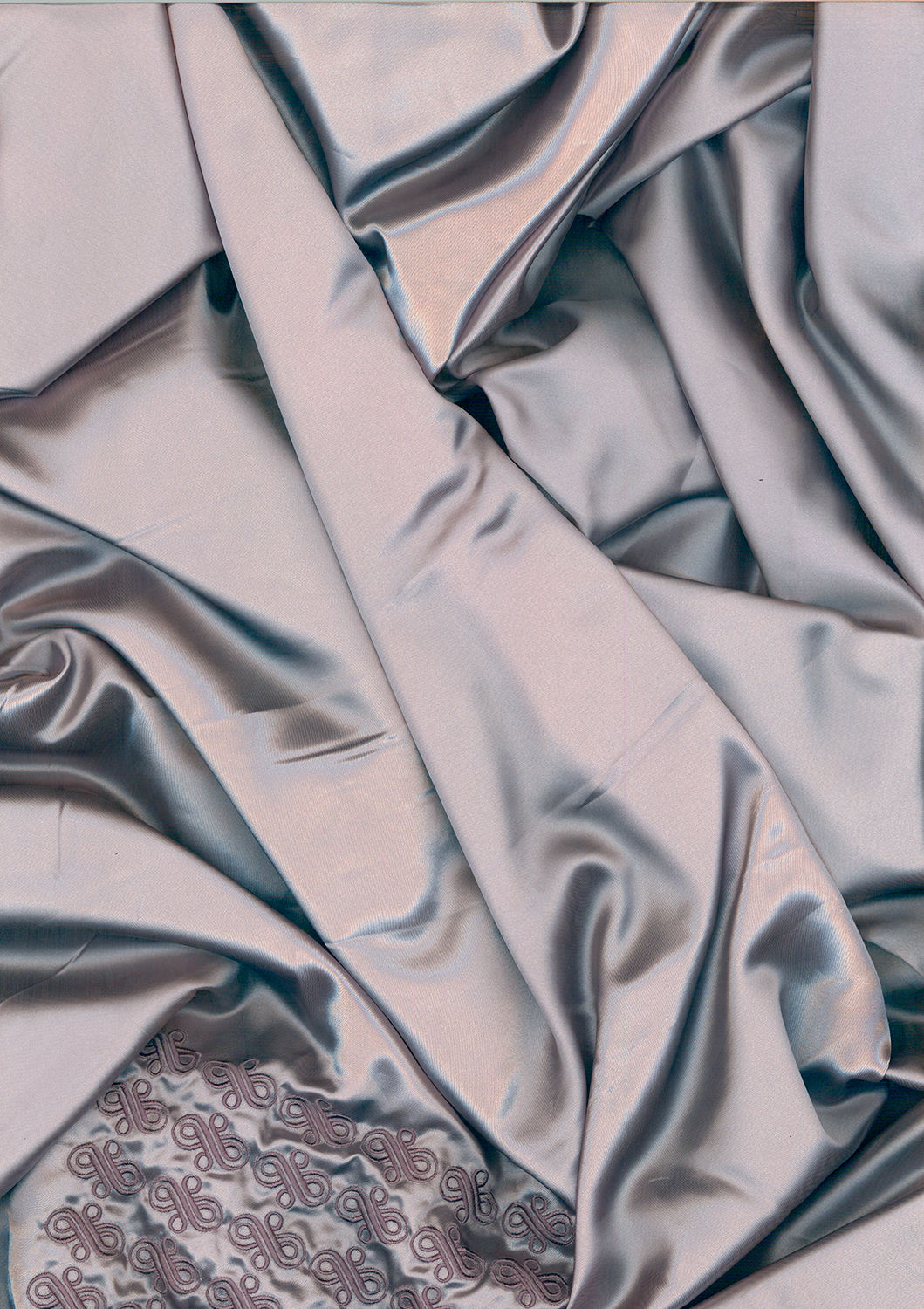 ○ Three Colourways
○ Digital Print
○ The design was selected among one of finalists and received the prize and printed sample from Royal Ruyi.