Curio 2110 : Hypersonic Modular Aircraft 
Hypersonic and modular Curio travels great distances in a minimal time, collecting travellers from megacities as they go. Numerous smaller modular craft will transport customers from their own homes in each of those megacities directly to the larger aircraft, all interlocking into assigned compartments. 
By 2119 multiple global cities will form, and this phenomenon will increase the abundance of personal wealth. Innovative technologies, lighter and sustainable materials, zero emissions, and smart censored interfaces will integrate into daily life. 
As companies of presence already have begun investing in small-scaled flying vehicles, a significant portion of the future generation will be the owner of flying personal vehicles for short distance journeys such as daily commute or short trips. This lifestyle will reshape the service demand and aviation experience of long haul flights.
Curio 2119 proposes four different voyager profiles that suits the trip and the traveler and remove current class hierarchy. Likeminded travellers will be co-joined together for the optimal flight experience.
Interior Design and Flyer Experience
The A.I paired check-in service is prompt and comfortable while the passenger is seated in the modular seat. The luggage compartment is right in front of the passenger below the table area for easy access. Each of the smaller craft will have a flexible interior that can be adapted to suit the type of traveller be they flying for business, on their own, or as a group. Throughout the seamless journey, customers can unwind as their seat moulds to their shape and movement.
The platforms of Curio are built-in with gyroscope using the electroactive polymer, which enabled the usage of the whole aircraft for passenger privacy and the panoramic view. Food and service cartridge modules are in the lower half of the aircraft. 
Colour, Material and Finishing Research and Details
○ 
Natural materials or natural waste materials with antibacterial, fire retardant, and bio-degradable properties.
○ Enhanced natural materials with technology such as flexible wood and reinforced wires.
○ 
Variance in transparency to utilize the lighting degrees for privacy and ambiance.
○ 
Sound proof elements in natural materials including wool felt and honeycomb structure.
○ 
Modular collapsible compartment ideas for easy transportation and light-weight.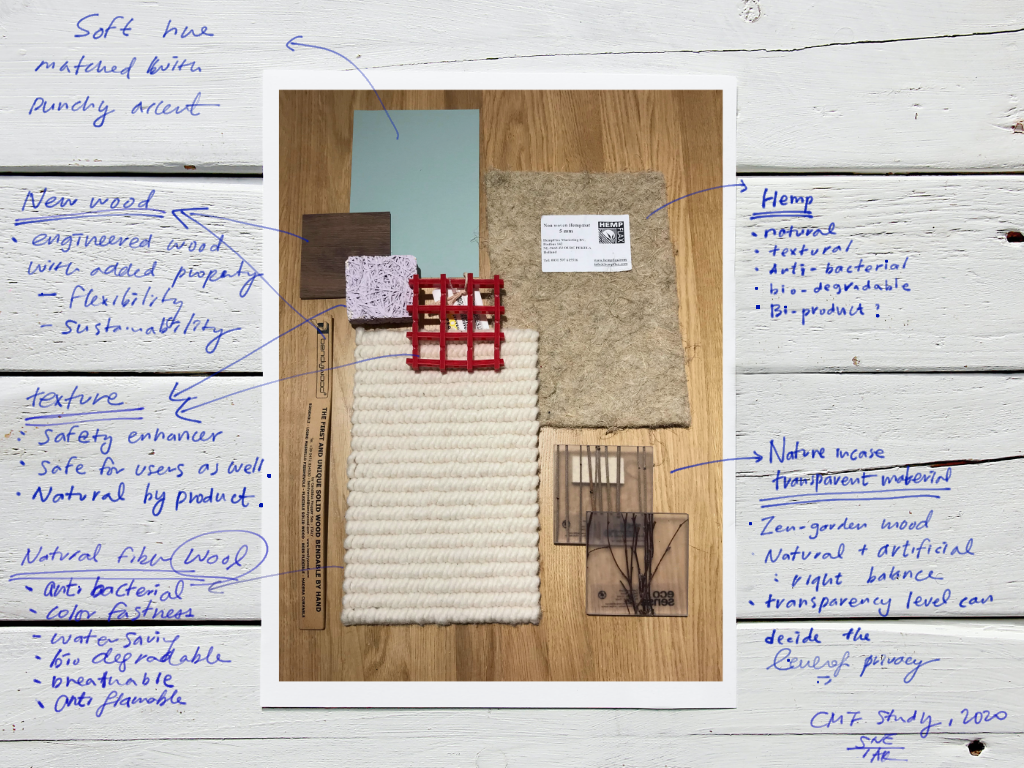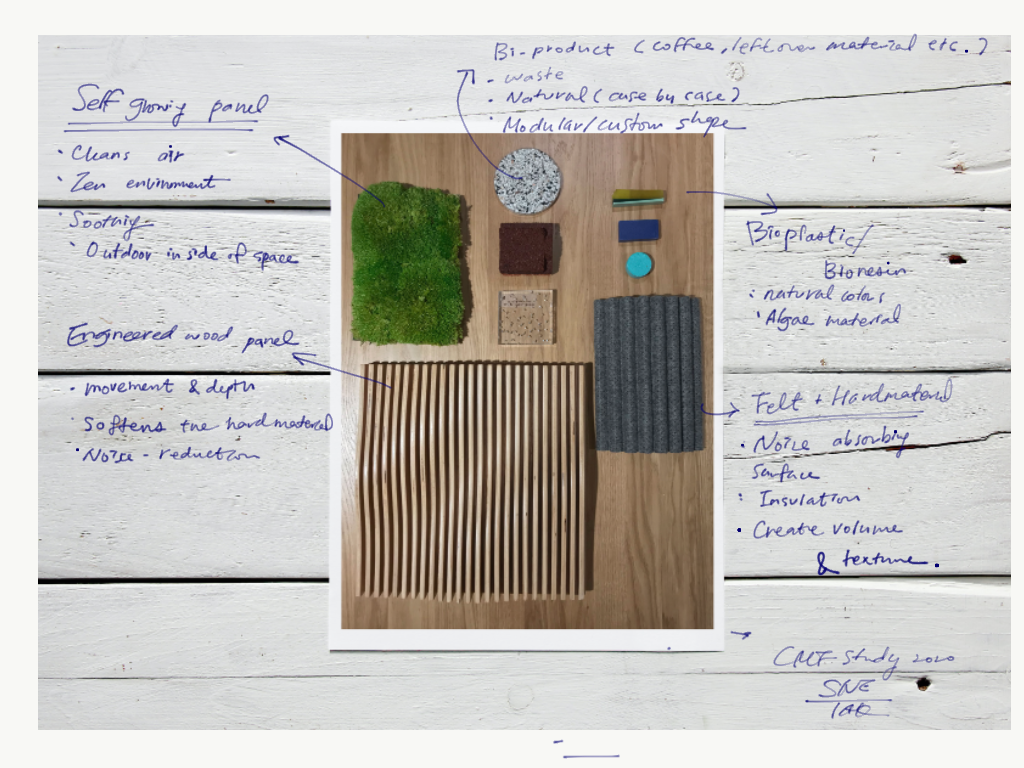 Saatchi Gallery | BA 2119 : Flight of the future exhibition
○ Saatchi Gallery, London, U.K.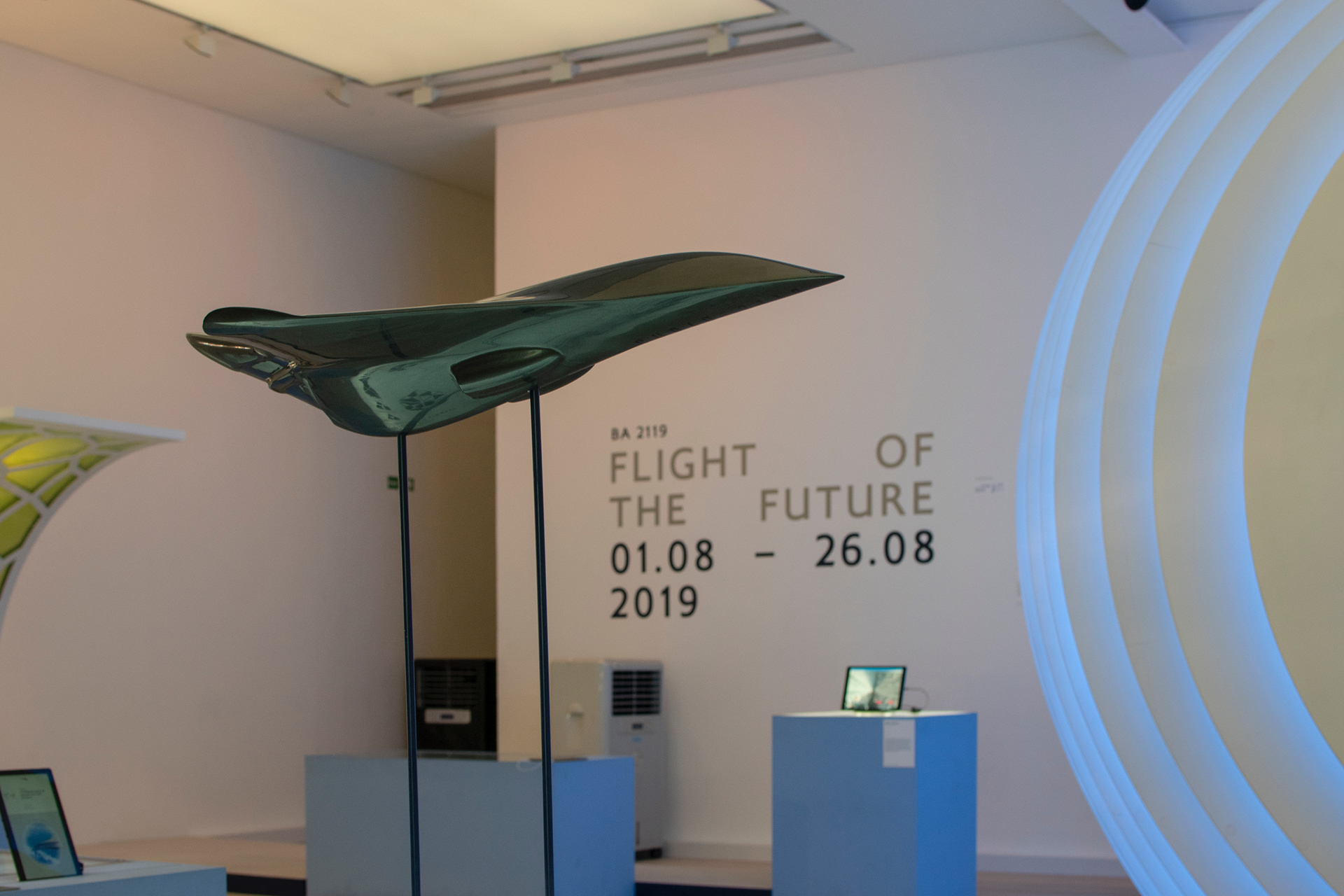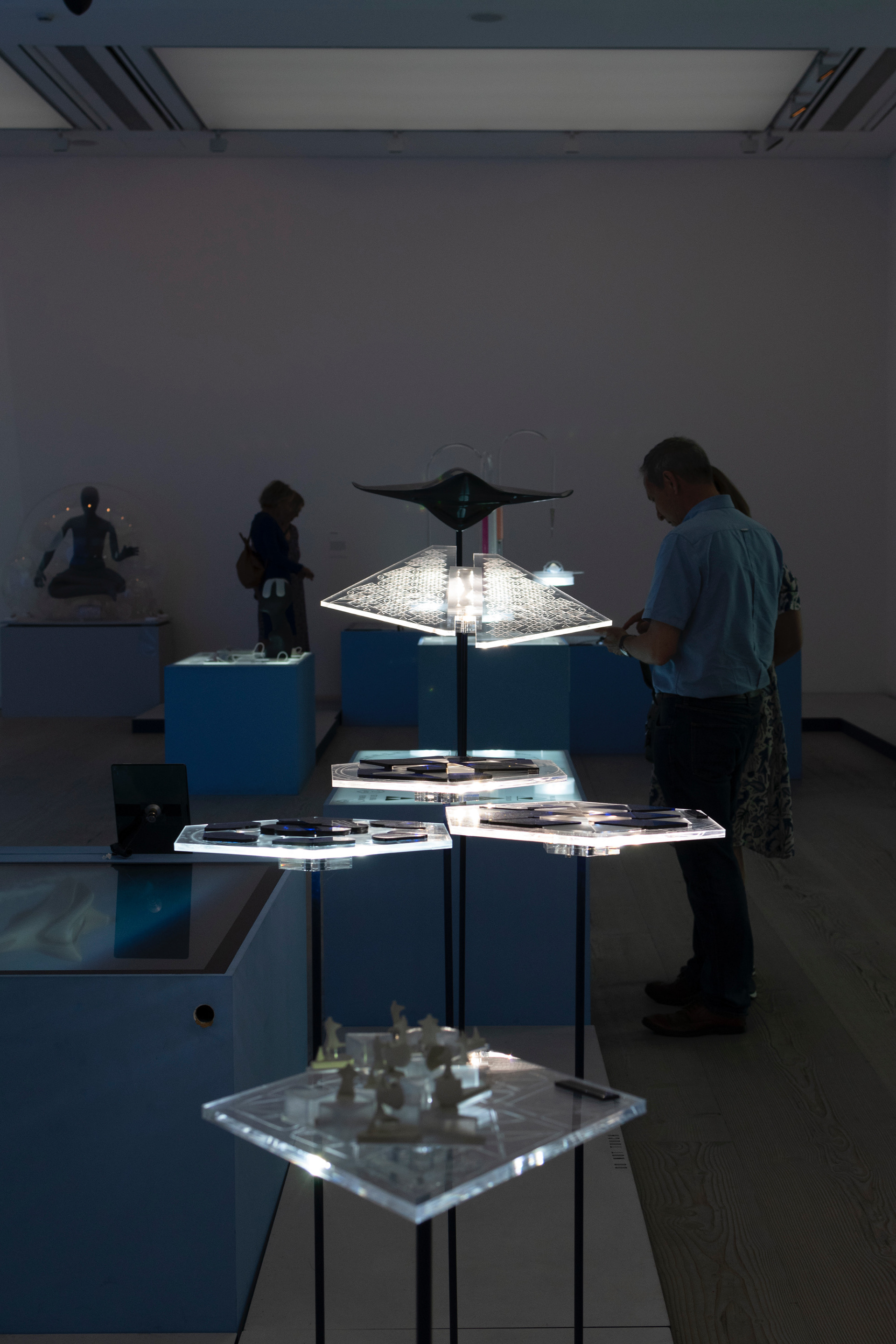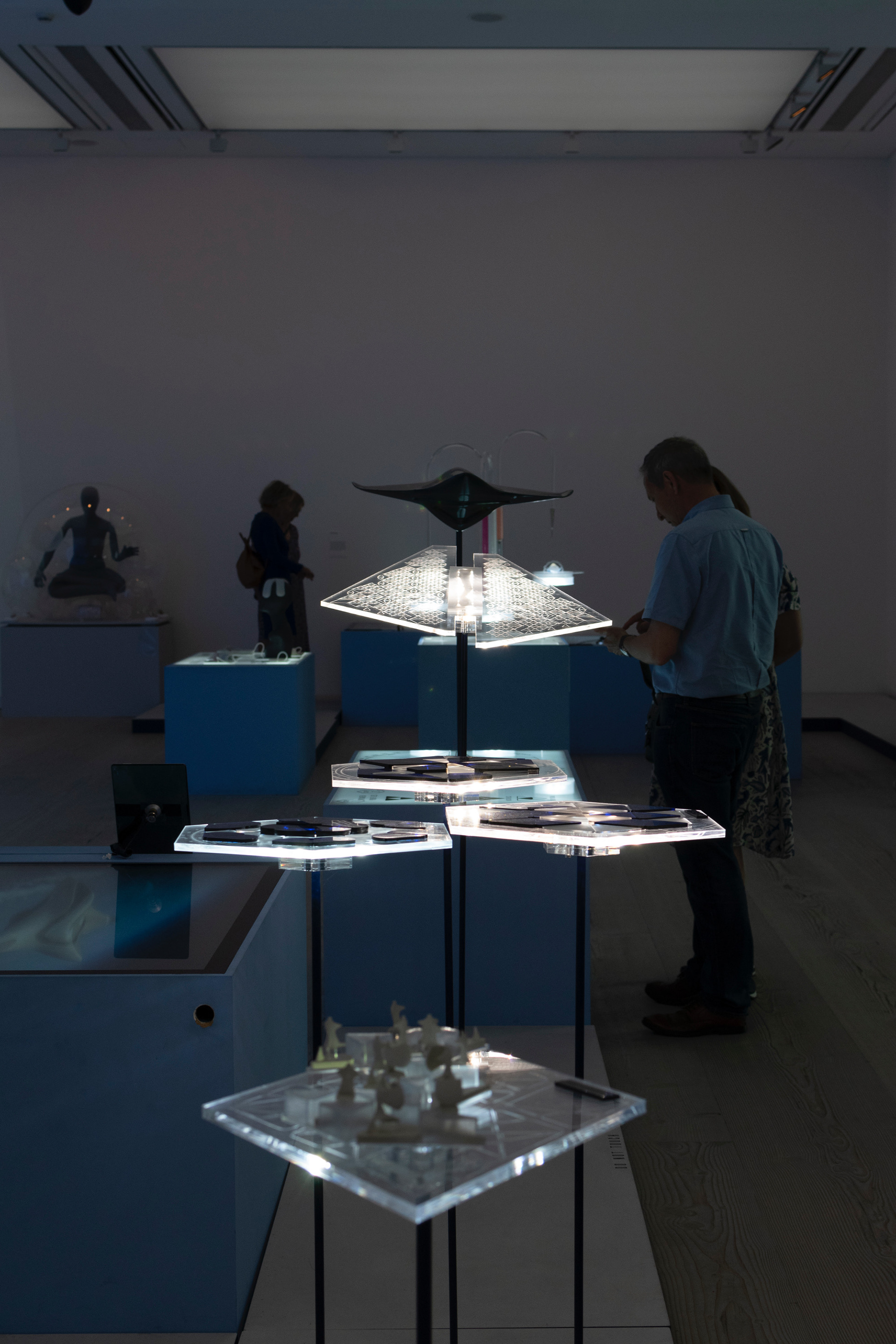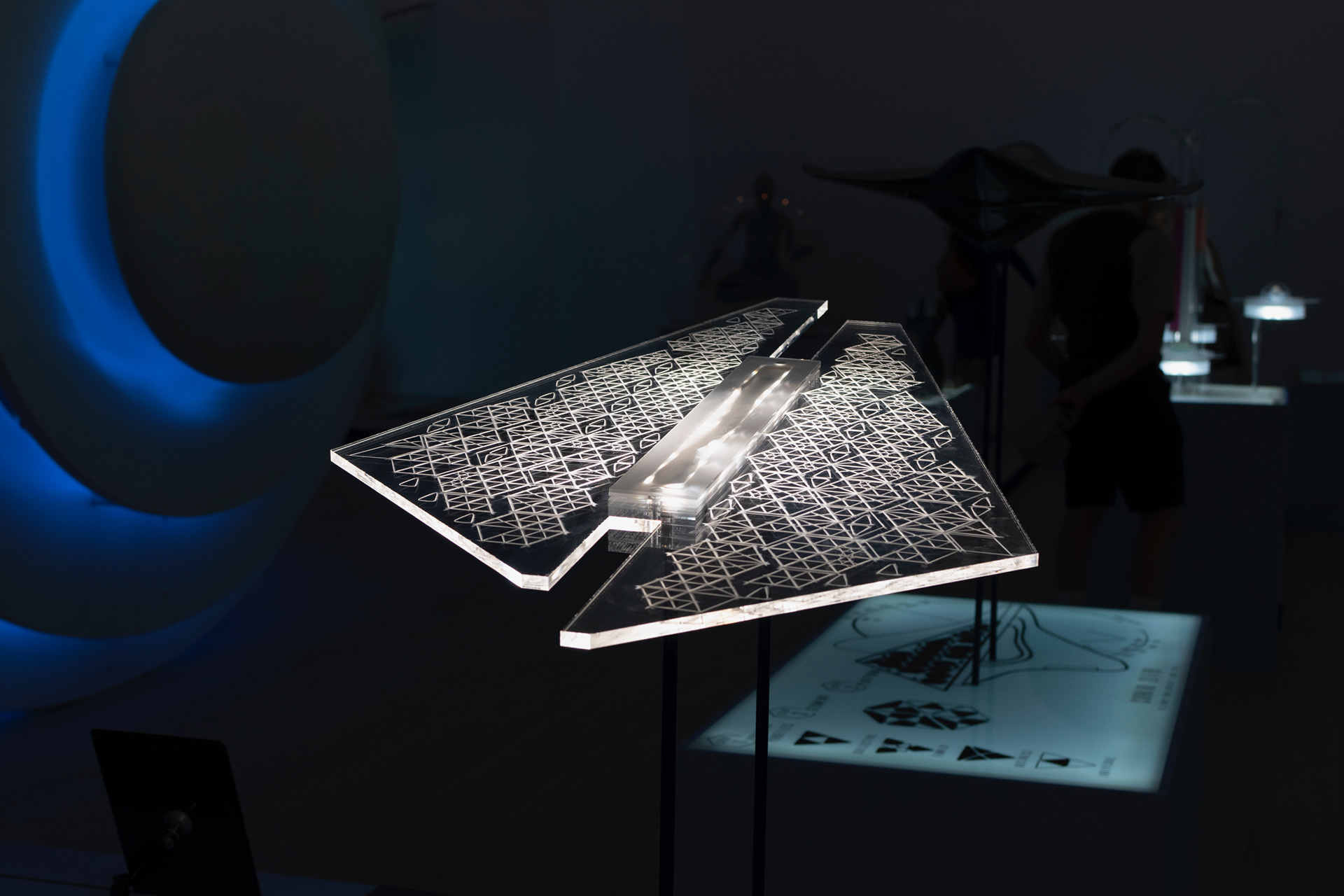 Future Lab,West Bund Art Center, Shanghai | RCA xBA 2119
○ Presented by West Bund Art Center
○ 25 Nov - 1 December 2019 
○ Shanghai Future Lab, West Bund Art Centre